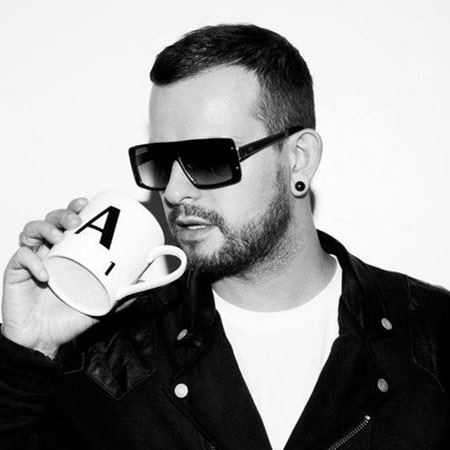 Adam Shelton
Adam Shelton's passion for quality underground house music exuberantly shines through in his phenomenal DJ sets and sensational productions that have been dominating dance floors worldwide. Having spent the whole of his adult life devoted to the music and parties he holds dear, Adam now finds himself recognised as one of the most respected artists on the underground scene, co-owner of the prevailing One Records and at the heart of his notorious Birmingham Sunday rave, Below.
Back in 2009 Adam launched his record label One Records with Below resident and Crosstown Rebels star, Subb-an. The label has consistently been an outlet for music that Adam feels truly passionate about and 2011 has seen One Records become one of the most respected labels in the underground music scene and a leader of the British pack. Releases from the likes of Kris Wadsworth, Hector, Burnski, Yakine, Jef K & Gwen Maze, Chris Carrier, Ahmet Sisman, Shaun Reeves, Alex Arnout, Jordan Peak, Jozif and of course Adam and Subb-an themselves have cemented this status.
2011 has also seen the unstoppable imprint bring the ethos of the label to the dance floor, hosting sell out label parties at Watergate and Renate in Berlin, Harry Klein in Munich, Back to Basics in Leeds, the W Hotel in Barcelona during Sonar and Fabric in London, with a party at the truly legendary Rex Club in Paris kicking off 2012.
Alongside the massive success of the label, Adam has continued to run his beloved party Below, which he started back in 2004 as a raw underground party of the highest calibre. Car parks, swimming pools and warehouses are only a few of the spaces that played host to the pre-eminent Sunday parties, but Below soon found a home at the true heart of Birmingham, The Rainbow Pub, co-owned by Adam and close friend Lee McDonald. Below looks set to blow up further next year with Adam planning to bring the party to its full glory, and certifying its place as the best underground party in the UK.
Moving from strength to strength as a producer, Adam has now released on labels such as 2020 Vision, Dame Music, Under The Shade, air london and Matt Tolfrey's Foot and Mouth. Producing not only as a solo artist, but also under bubbling side project S.A.S with partner Subb-an, which has become a household favourite in the clubbing world, with smash hits including 'In the Candy Store' and 'House Nation'.
Adam's flawless DJ sets range from the deepest of house, through an acid and Chicago influence to straight up jackin', and his obsession with vinyl brings a real raw element to his style. Adam's sensational sets have graced venues and parties such as Panorama Bar, Space in Ibiza, The Garden Festival in Croatia, Back to Basics and Berlin's new playground, Katerholzig. The energy and vibe created by Adam's sets really needs to be experienced to be believed.