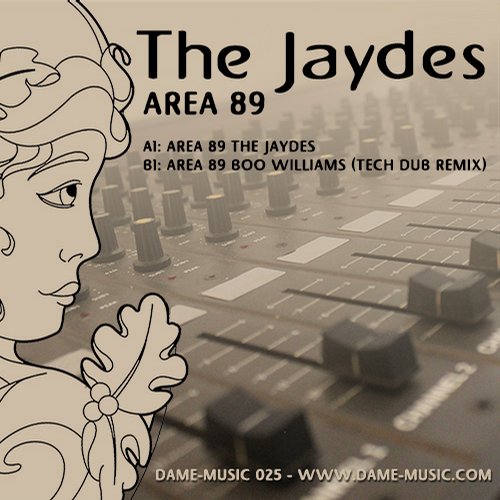 Description :
For the first remix release from The Jaydes debut LP, Dame-music has raised the bar by inviting one of the true pioneers of house music to give us the honour of his own version of "Area 89".
Boo Williams has been shaping the Chicago house music since the very beginning, releasing timeless tunes and LPs, like "Mortal Trance" or "Home Town Chicago" LP, on well- renowned record label such as Relief Records.
"Area 89" blends both the deep and acidic, with a touch of jazz-like rides rocked by Bloody Mary's voice, chanting the words "From Side to Side".The Jaydes signature rhythm can be heard from the first few bars and lead you to a sudden break introducing the deep pads that characterise "Area 89".
Eventually the pad subtly fades away to let an acid line take control, revealing the more aggressive side to this tune. Boo Williams' "Tech Dub" reconstruct of Area 89 turns into an insane DJ tool and proper dance-floor killer.
The Chicago producer chose the acid side of the original and gets a hook on you from the first beat of his rework.After a minute of introduction the bass comes in and the mind game begins, holding and releasing the pressure out of the track. A definite house music anthem.