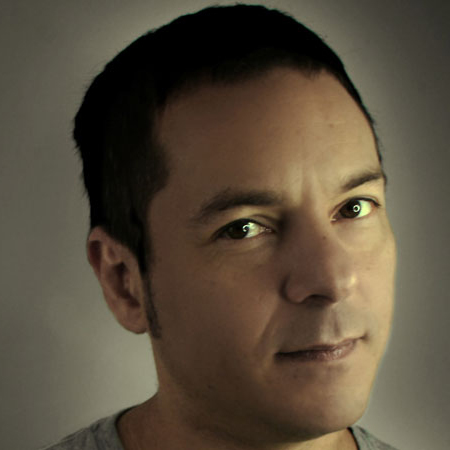 Argenis Brito
A professional musician, trained singer, passionate producer and smart innovator, Argenis Brito is reliably rolling up the lush fields of music for quite a while now. Listeners will be surprised at the wide range of activities he has been involved in to date. Having travelled the path of success in an unconventional way, many music genres and the world anyway, his influences are multifaceted, continuously charging and refreshing his source of inspiration with the scintillating splendour of creative energy.
Born in Caracas, Venezuela, Argenis Brito began studying piano when he was seven. But soon his career ascended to such Pop music heights a lot of young people of all eras and areas always will be yearning to reach: Already at the young age of 13, he performed music in formation by becoming a singer of a Venezuelan boy group of six, that was very popular in Latin America and the U.S.A. in the early 80es. Still there are even devoted fans today.
Experiencing public enthusiasm at such an early stage of his career could force a musician's hand to keep playing the same level of the game over and over again. In fact, Argenis Brito prefered to open up perspectives on how to utilise the vast playground of musical expression. In retrospect to an exciting commercial adventure, knowing the structures of music business meant to release them to decide for free play instead. That's where the adventuresome part of his music career actually started:
In 1985 Argenis, devoted to Pop and Rock music, formed his first band WAG together with one of his former singing partners, Gustavo Montaño. As a composer, bass player and vocalist he recorded two albums with the group (1986 and 1988), resulting in two successful single releases, massive airplay and concerts all over Venezuela.
From here, the nearest and most obvious station on his mission to broaden music horizons was a move up North to New York City. Initially gaining more musical experience and routine by playing in various session bands, it was definitely coincidence when he finally met a soulmate, namely Chile's most famous Pop star Jorge González, who introduced him to the sonority of electronic music. The collaboration of the two temporary Brooklyn boys created no less than a pioneer work: Gonzalo Martínez and his Thinking Congas transcribed arrangements of some of their favourite Cumbia classics to a unique, customized electronic sound system to provide this popular Latin American dance rhythm with contemporary club vibes. Dandy Jack, Tobias Freund (both from Sieg ueber die Sonne) and Uwe Schmidt (a.k.a. Atom) completed the GM line-up.
After moving to Santiago de Chile in 1998, Argenis continued working with Jorge González by touring Chile and Peru with their new band Los Dioses, featuring Miguel Tapia, former drummer of González' prestigious trio "Los Prisioneros".
Still in Santiago, and while contact was already established, another pioneer venture gathered momentum: Atom's second album under his new studio alias Señor Coconut turned out to be a great success. Consequentially, he decided to accomplish the incarnation from a virtual project to a real, physical band. In a peculiar manner, Coconut interprets classics of Pop and Rock music history Latin-style, shaping them to explosive Merengue and Cha Cha/Mambo versions. Argenis Brito joined the crew as the official singer and front man with a charming stage presence and great entertaining qualities; until today he recorded numerous albums and EPs with the orchestra and was touring Europe, America and Asia large-scale. And the fusion story continues?
The name Argenis Brito is intrinsically tied to the genre of Latinotronics. Not only did the year 2000 mark the beginning of a new millenium, but also a highlight of this seminal style: Founded together with Chilean producer and longtime friend Pier Bucci, Mambotur affected the sensually loaded, dancing body of the crowd with a fresh emotional approach, blending the lively percussive dynamics of Mambo, Cumbia and Salsa with sophisticated electronic progression, and adding a Dub flavour. In doing so, Mambotur were rushing the Trans-Latino-Express through software wonderland, indeed. The duo released two albums, "Atina Latino" (2002), and "Al Frente" (2005), and performed major venues and festivals all over Europe.
Besides, forging new links within the big Chile connection, a trio was formed in between by uniting with Swiss-Chilean producer Luciano who co-produced four tracks for the collective project Monne Automne. In 2002 Argenis Brito relocated to Berlin, his last domicile of creation so far. In the vibrant, atmosphere of this exceptionally prolific metropolis he found the ideal inspiration for pushing the boundaries of club culture. Offering some Latin musical gene exchange, it goes without saying that he quickly aligned with like- and open-minded musicians and producers to participate in several projects – one of them Jay Haze of Contexterrior media. A lot of new visions with a strong leaning towards reduced, cutting-edge, funky club structures were realized: Krak Street Boys (w/J.H.), The Basstards (w/J.H. and Jamming Unit of Air Liquide), Bearback (w/J.H. and Samim), Samim vs. Argenix, and Maluco (w/Pier Bucci and Max Loderbauer of Sun Electric and Chica and the Folder). Since then, Argenis keeps feeding his machines with the finest power and continues performing together with renowned DJs and producers of the global electronic club music network, who are as advanced as himself.
In April 2006 Argenis Brito released his first solo work "Sentidos Opuestos", followed by the double EP "Micro Mundo" and the "Imminent" EP lately. Further releases of all projects he has been involved in, include records on acclaimed platforms as Multicolor Recordings, Lo-Fi Recordings, Crosstown Rebels, Tuning Spork, Disko B, Essay, Cadenza, Karaoke Kalk, among others.