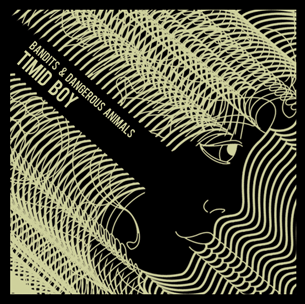 Description :
Timid Boy is the latest member of the Dame-Music team, here presenting two winding, grooving house tracks designed with gravitational pull toward the dancefloor – plus a remix from Cesare vs. Disorder.
Timid Boy (AKA Damien Almira) first established his name as resident DJ at Rex Club, Paris, and is now playing in the world's top clubs, mostly recently at Panoramabar in January. Aside from DJing, though, he has built a reputation for the original productions he's released on labels like TuningSpork, Darkroom Dubs, AMAM, and of course Time Has Changed where he works as manager and A&R.
On "Bandits & Dangerous Animals", Timid Boy builds a solid, straightforward rhythmic foundation so that the other sonic elements can go boldly where no track has gone before: time-travelling sirens, nasty NASA synths and the voice of an alien reciting solar geometric theory in warped monotone. On "Equinoxes", the sci-fi theme continues, yet in a much more restrained way, not venturing too far beyond charted territory of our galaxy.
Finally, Italian Berliner Cesare vs. Disorder (Serialism, Dumb-Unit) take the original title track and bend it into an breakbeat object, lowering the BPM and introducing new elements of electro and ambience.