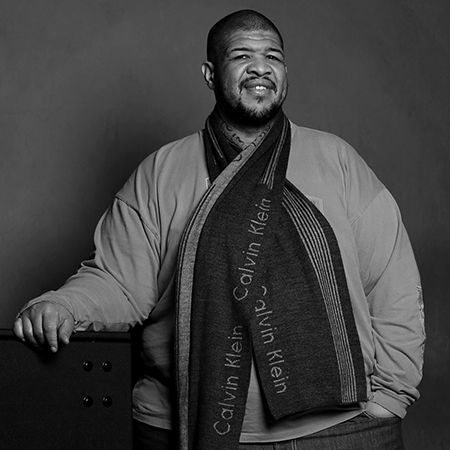 Boo Williams
Boo Williams is a second generation house producer from Chicago. Boo followed the footsteps of Chicago greats like Larry Heard, Marshall Jefferson and Lil Louis. With recordings for labels like Peacefrog, Cajual, Relief, Rush Hour, Boo left an enormous legacy.Since his career started over three decades ago back in 1981, The Chicago house veteran Boo Williams has been heavily involved in the house music industry, racking up highly strong reputation with his massive discography which includes a wide range of influences.
Hooking up with Mr Green Velvet, aka Curtis Jones', much celebrated Relief Records in the mid-'90s, the hard, jackin' sub-label of Cajual, and later releasing on the tough-as-nails Dutch label Djax, 1996 saw Boo produce his seminal album with the bouncy house of 'Home Town Chicago', the first of a series of reissues by Anotherday Records.
Boo has since gone on to record for reputable imprint such as Ovum Recordings, Relief Records and Rush Hour.
For those who have religiously followed Boo over the many years, he continues to deliver as promised, once again bringing the driving beats and textured etherial soundscapes as you'd expect from the master'. And for those who are just tuning in for the first time, Boo will open up your ears to a new level of sound.
Many things have been said, written and rightfully attributed to DJ and Producer Boo Williams' monumental career: "innovator".
As Boo Williams said: «House music will never die! Love, peace and hair grease».