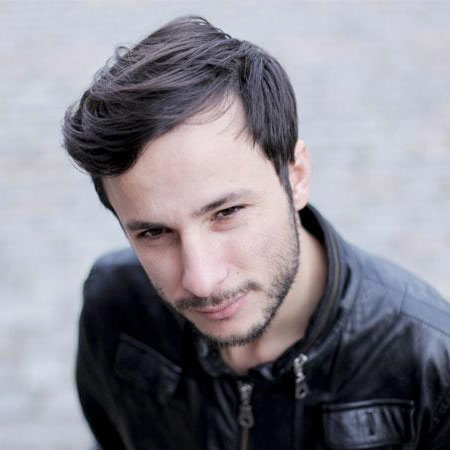 John Dimas
Thessaloniki native John Dimas and recently Berlin based, is a well-known performer in Greece who throughout his career has dabbled with production and live performances as a DJ. His introduction to music was in 1999; collecting records of many and various artists. His musical culture at this time included a wide range of styles: techno, acid and more specifically house music. He built himself a strong reputation as a DJ, and more precisely for his capacity to dig out hot and exclusive tracks. As a DJ, he without question possesses an incredible talent and is undoubtedly a rising star.
Two decks and a homemade mixer were the tools for the production of his first DJ sets. International DJ?s and club owners though, soon recognized his musical and mixing talents. His unique DJ set, using 3 turntables, has also been presented on various dance floors, not only in his native country, but also abroad. Amongst his highlights is a performance at the Nuits Sonores festival in France.
In 2004 John became involved with NON, the Greek artist?s collective responsible for the Reworks Electronic Music Festival and club nights throughout the country till 2009, which was the year that left NON family ,continuing his journey by his own.
His music delivers a rhythm that will just keep lifting your mind and mood higher and higher as the night wears on, based on House bass lines with tech edges.
Apart from his DJ activity, John has begun to take his musical talents into the studio. In 2008, he made his first production attempt as half of Actor One released on Bloop. Nowadays John is focusing more on solo productions with great releases on labels like Bass Culture, One Records ,Back And Forth ,Claap , and many more.