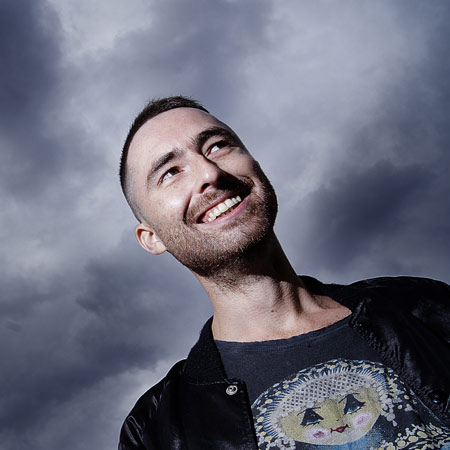 Jozif
A name that's been gaining increasing attention from the who's who of the underground electronic music community lately is London based DJ and producer jozif. The born and bred artist, who has worked his way to where he is today with his typical (to anyone that knows him) 'jozif swagger' – passionate, determined and wildly talent driven – has been charming the pants off the UK and Europe with his productions and DJ sets alike in recent years.
With an infectious and underlying groove to his rhythms – jozif has a unique presence in and out of the booth, encapsulating his floor and coaxing them alongside his ever changing musical explorations. Craig Richards, Ben Watt, Matt Tolfrey, Andrew Weatherall, Paul Woolford and Ashley Beadle alongside London's fabric, lo*kee and Ibiza's We Love…Space have all fallen hook line and sinker for jozif's quirky and impossible to pigeon hole beats. Loose and lazy drum patterns, dramatic strings and brass tinged with slo-mo ambience and a rolling undercurrent of funk depict a soundtrack all of his own that resonates with our musical heart strings whilst evoking the dirtiest bump and grit of a twisted 6am dance floor.
2010 was a solid year all round with releases on Wolf + Lamb, Vitalik and Fist or Finger gaining mass support alongside features on the Balance 016 compilation and an end of year RA podcast. Mixed entirely of his own edits, it's unique edge garnered such support from industry and public alike that it goes down as one of the most talked about RA podcasts to date and set the scene for a highly anticipated 2011. 2010 also saw the launch of Fist of Finger; jozif's limited edition vinyl only label with fabric musical director and long time buddy Craig Richards featuring jozif's dance floor A side's and Craig's experimental reinterpretations on the flip. The first release 'Beats In Space' was an instant sell out and the imminently released 'Brick Jane' and 'Room 3' look set to be just as in demand.
Kick starting 2011 with his 'Sunrise' EP on InFine – a plethora of influences span the four track ep which has gathered rave reviews all round. With upcoming remixes and releases on My Favourite Robot, Compost, No.19, Future Classic, Mobilee and Fist or Finger coupled with a packed international gig schedule – we can safely say the future is looking mighty bright for jozif. An artist who himself refuses to define or describe his sound and rightly so…the music plays testament to the fact that it is there to be heard and felt…not labelled.