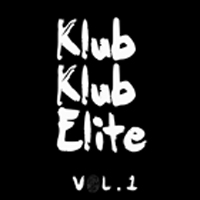 Description :
Dame-Music is proud to present its new project Klub Klub Elite.
Will you be part of the Elite?
The story began last summer with a bunch of individuals always on the look out of parties and after hours to have their ceremonies. This is when a Berlin club, in refurbishment, ended in their hands. A working sound system and a couple of sofas was all they needed to spend hours and hours in the temple. The only rules were making music, having fun and laughing. As hanging out over there became more and more regular, they decided to name it… Klub Klub was born.
The Dame-music crew, active members of Klub Klub, got the idea to create, as a tribute, the Klub Klub Elite. A series of Various Artists delivering the best music to represent the Klub Klub spirit starting with Klub Klub Elite Vol.1 including Dame-Music owner Bloody Mary, Dame-Music Artist jozif and two new members in the Dame-Music roster Attan and Axel Boman.
Bloody Mary feat. Bandele "The Old to the New" brings the old school up front with its 808 and 909 drums while Bandele bumping vocals comes as the cherry on the cake.
Jozif "Stcoke" takes us to his atmospheric but energetic groove with his famous strings pads and those funky drums. A time bomb tune.
Attan feat. Jonny Cruz "What's my name again" has got a bad boy hint in the bass sweetened by that fresh summery glimpse from the leads. A call for the sun.
Axel Boman "Amazon Love" has a sweet violin melody on a tender bass both driven by a mesmerizing rhythm. A journey through wonder.