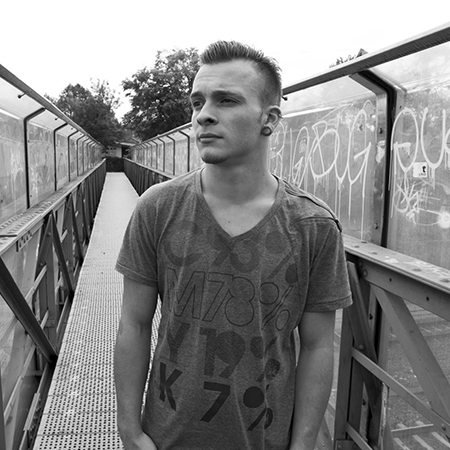 Pascal Hetzel
Heading from the south of Germany, Pascal Hetzel moved to Berlin in spring 2013. It didn't take long for him to become one of the city's most promising upcoming talents with regular gigs at Panorama Bar, Watergate and Sisyphos.
While conquering Berlin's bustling club life, he also grew more and more comfortable in the studio. He made his first mark with his remix for KiNK and Sierra Sam's "My Space" on Upon You, which was initially released as a digital-only track, but it did so well, that Upon You head honcho Marco Resmann decided to press it as a one-sided white label, which now has been repressed twice.
In the process a bunch of Pascal Hetzel's own tracks found the ear of Marco Resmann, who signed him for his white label series "Upon You X". Shortly after that his second release launched Wood Records, the label to Brussel's eponymous club, where he has been holding his first international residency since then.
Back in Berlin his bonds with Upon You deepend, when he joined their booking agency and signed another 12″ by him, which is due to be released in the beginning of 2015 and which will include a remix by Gerd Janson's und Philip Lauer's notorious project Tuff City Kids.
Next to his gigs in Berlin he continues to play clubs worldwide from Showcase in Paris to Analog Room in Dubai or Bar Americas Guadalajara to Resolute in NYC , Electric Pickle Miami and La Ruche in Lausanne. 2015 will see a couple of more releases and remixes by Pascal Hetzel, which will see him continue his ascent into the upper echelons of the international club circuit . Watch this space.