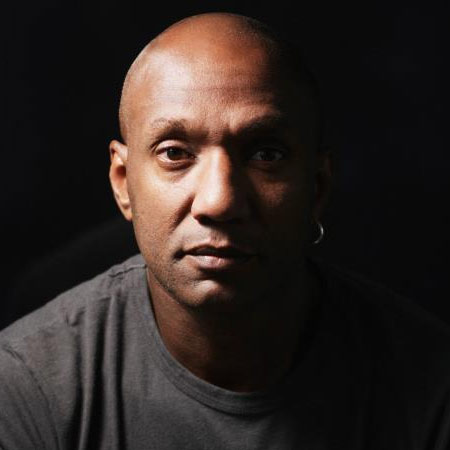 Quenum
DJ/producer Philippe Quenum is a long-time player with a resume that could kill a rainforest! You would need a lifetime to track down his extensive discography, from his own recording labels to other highly recognized imprints. He founded Access 58 in London with Paulo Nascimento, Cadenza with Luciano and Num records in Geneva. Together with Luciano he composed the first release on Cadenza, 'Orange Mistake' – one of the most successful techno tracks of the last ten years. In all, Quenum has released over 60 records, including on Contexterrior, Cadenza, Orac, Soma, Trapez, Alphahouse and Toys for Boys. His tracks appear on close to 20 compilations on recording labels such as Fabric (Carl Craig), NovaMute and Cocoon. His most recent project is Clapper, a new label founded with his friend and frequent studio partner Dachshund.
Going back in time, Quenum has worked professionally as a DJ since the early 80's. He gained a decade of experience living in London in the 90's before settling with his family in Geneva. He credits his childhood in Africa and his family background for his musical taste. He was also influenced by hip-hop culture and an early career as a breakdancer.
In his sets, Quenum takes techno and house into tribal heights with a more or less experimental edge, both slamming and deep. His flawless mixing technique and live sets are constantly redefining and upgrading abstract electronic dance music.
Apart from DJing and his recording work, Quenum is always open to new challenges. He has composed music for documentaries, as well as played live for fashion shows in London (Natural History Museum Fashion Week). Quenum is a keen experimenter, and his productions are known to be simple yet rich in detail. As a DJ, he never forgets that his first duty is to the crowd of people who have come together looking for a joyful experience and a moment of freedom. He is, first, a crowd-pleaser.