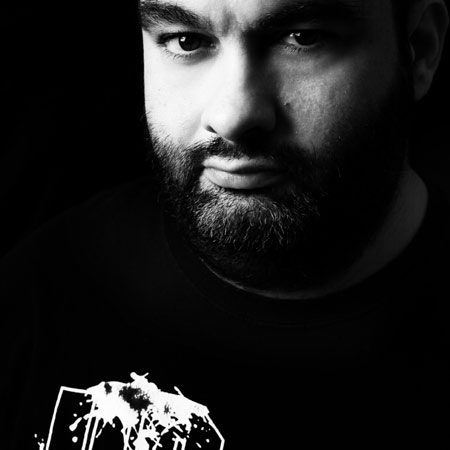 Sierra sam
When Sammy Goossens was 12, he got his first Yamaha CS01 synthesizer for Christmas and started to make noises. That's where it all began.
After playing in local Belgian bands, Sammy discovered he could make music on his own with a sampler and computer, leading to his first self-produced vinyl with 6th Sense Approach in 1995. Over the next decade, he would release on a variety of labels like Re-load, Pure Plastic, Access 58, R&S, Teknotika and Trapez. During those years, Sammy started playing live gigs and promoting parties, once inviting Suburban Knight (Underground Resistance) to Belgium.
A strong brotherhood started between the two, and Sammy helped the Detroit legend to set up a live act and toured with him. When Peacefrog offered the Knight an album deal, he invited Sammy to co-produce.In 2004, Sammy became friends with Marcus Vector, and the two decided to launch Toys For Boys Records. As the label's reputation grew, a few years later, Jay Haze invited Sammy to become involved with TuningSpork and Contexterrior, pushing Sammy to produce even more music, resulting in more releases. He continues to work on new material, often collaborating with Marcus Vector (including their house project D.I.Y.) as well as Bloody Mary, whose debut album is scheduled for release on Contexterrior in 2009. More recently , Sierra Sam got offered to remix Monika Kruse for Terminal M , Fuckpony for B Pitch Control and Tim Xavier & Pär Grindvik for Ltd 400 .He also collaborated with Break 3000 for Dirt Crew ´s 5 years compilation and will feature on the label in 2010 with a solo p .
His live act has brought him to some of the world's top clubs including Fabric (London), Rex (Paris), Watergate and WeekEnd (Berlin), Goa (Madrid) , Harpop (Juarez)…