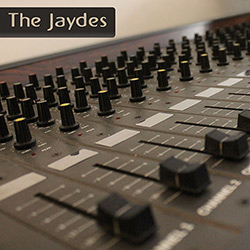 Description :
While in the process of building their independent careers, Bloody Mary and Attan fortuitously began to make music together. And while in the process of improving their respective hardware collections, a temporary production alliance was so inspiring they decided to join forces and share a studio for good.
Across multiple late night jam sessions, The Jaydes were born. The self-titled LP is a nine track journey through the history of house and techno, informed by the duo's experiences growing up in those scenes during the '80's and '90's.
Using vintage analog gear, The Jaydes make modern music with dated technology. Featuring numerous collaborators as well two vocal tracks performed by Bloody Mary herself, the skills of Mary and Attan perfectly balance power and sweetness to deliver versatile dancefloor bombs.
Following the release of the LP in early 2014, a live tour is planned that will recreate the Jaydes complex and inspiring studio setup from the album's creation.