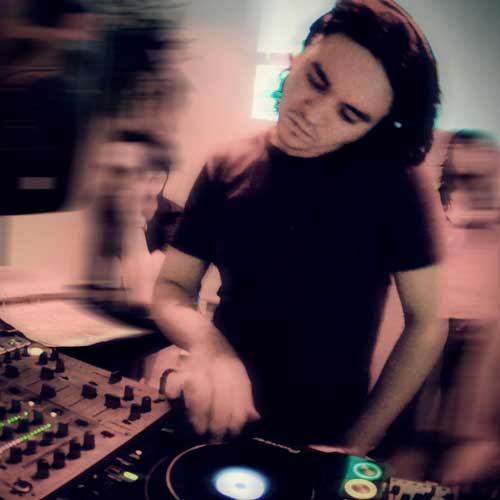 The Midnight Perverts
Romeo Ugalde head manager of Nëim presents his first solo project called "The Midnight perverts." Born in the USA and 6 years after living in Miami, Romeo returned to Guadalajara to begin his residency at the renowned Bar Americas. Throughout his career he has released many original tracks and remixes on different labels from the world as: Only, Wolkenfunken, Perplex, Akbal, Ascension, Blaq, Dialtone, Elefant,. 2010 was a great year since Romeo along with Michal Ho where proclaimed the undisputed winners of a contest at the famous Get Physical with their track 'Miami Sucks' track that was included in Full Body Workout 6, a compilation selected by head honchos M.A.N.D.Y. & DJ T, this track was able to rech #36 in the Top 100 of Tech House at www.Beatport.com; we can't forget that Michal is including 1 track that were done as a collaboration with Romeo in his new album 'A Minute for Everyone' that will be released at the renowned label Tuning Spork. Romeo has plenty of proyects coming in 2011, during summer of 2010, after spending a couple of hours at the studio along side Sierra Sam, ended up as "Queen of Spades" track was released in Dame Music. Recently his remix of Sakro – Dope house was released in Darek Records on digital & 12". In September his first EP on Dame Music will be released, it will include 2 original plus remixes. We can forget his latest remix to Andrade – Acid, that will be released in Overall in late 2011.
In his live PA, Romeo uses multiple synthesizers, effects processors and MIDI controllers, unlike most live events confined to the size of the software. As a DJ Romeo manages to achieve its objective or musical that balance between a unique style of Tech House. Truly a sensory spectacle.
Romeo has spinned all over Mexico, sharing decks with people like: Lee Burridge, Sasha, Claude von Stroke, Mathias Tanzmann, Damian Lazarus, Art Department, DJ T, Bloody Mary, Siopis, Matt Tolfrey, Nina Kraviz & many more; the same way he as spinned 4 consecutive times in different parties during the Winter Music Conference in Miami.
In mid 2008 the idea of create Nëim come out, a record label in conjunction with Eduardo Pinto. So far the label has released 5 singles that been supported by people like Dubfire, Brothers Vibe, Jeff Samuel, Phonogenic, just to name just a few from a huge etcetera.
Romeo can found working in his studio, remixing, composing new tracks and perfecting the dynamics of his live act and generating ideas for his multiple invitations from around the country.