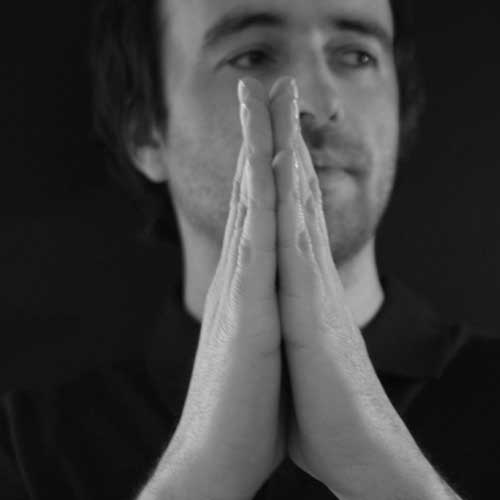 Timid Boy
French electronic producer & Dj Damien Almira aka Timid Boy first rose to prominence in 2003, with his Dj residency at the famous Rex Club in Paris for the Ellen Allien's BPitch Control parties. Spinning along side some of Europe's top Dj's (Jeff Mills, Paul Kalkbrenner, Booka Shade, Tiga, The Hacker, Sascha Funke, Roman Flügel, DJ Hell, Supermayer, Francois K…), his reputation grew quickly in the Parisian underground scene with his passionate and zestful elucidation of the deep, hypnotic house & techno sound.
Damien was also a very well known French music journalist, specializing in electronic music. In the past ten years, working for well-known French publications Rock & Folk, Technikart or Trax (France's premier electronic magazine). This enables a deeper understanding and appreciation of electronic music and it's rich heritage, which illuminates his productions.
He is also co-owner of the Time Has Changed imprint, along with fellow producer, Acumen. Although still in relative infancy, the label is fast becoming one of the hottest French house labels. With key releases and remixes from Alex Celler, Kiki, Glimpse, Okain, Daniel Sanchez, Mihai Popoviciu & Oxia and fantastic support from electronic luminaries like Richie Hawtin, Luciano, Laurent Garnier, Raresh, Dubfire, Nick Curly, Loco Dice, Carl Cox, Steve Bug, Anja Schneider & Silicone Soul.
In March 2009, Timid Boy released his debut on the label ("Split EP") and also, "Where Is The Bang Bang EP" on 4line Records which garnered universal support and "Hermann Is Speaking" featuring in Trax Magazine's CD covermount.
The follow up, "La Nuit" represented an important step for as Richie Hawtin played it and Miss Jools charted the track no1 on Resident Advisor. His following releases on labels, on labels Percusa and Monique Musique were then supported by Luciano, Laurent Garnier, Loco Dice, Dubfire & Sebo K, and lauded also by the nu-house crew – dOP, Nick Curly, Julien Chaptal & Masomenos.
His track "Bop Bap" was one of the highlights of the recent Silicone Soul "Darkroom Dubs Vol. 2" Mix CD, which gained widespread critical acclaim.
His hypnotic, dance floor style also seduced the Spanish/ Italian house gang Circo Loco, (DC 10 Ibiza) whose residents Tania Vulcano & Andrew Grant signed tracks to their Isgud & Barraca labels.
His productions have captured the imagination of the world's dance press and radio, with rave reviews in Trax, Tsugi, DJ Magazine, Ibiza Voice & Faith Fanzine and radio support on Buzzin' Fly, Ibiza Global, RTE Pulse (Dublin), CHRY 105.5FM (Toronto), Ministry Of Sound Radio & Ibiza Sonica.
In 2010 his recent releases on Time Has Changed, "Chicago Story" (The Oxia Remix was #1 on Juno's Download Chart & #8 on Beatport tekhouse Chart) and "On A Cloud With Richard", or "Budu Bulu EP" (on Jay Haze's label Tuning Spork) & "You Make Me" (on 2000andOne's label Bitten) have only served to further enhance his reputation.
In september 2010, Timid Boy release his first mix CD "Overview" on Time Has Changed with 100% exclusive tracks especially composed for this compilation with Carlo Lio & Timid Boy, Mihai Popoviciu & Timid Boy, Kiki, Glimpse, Acumen, Andrade, Re-Up, Arnaud le Texier, Miss Jools…
In autumn 2011, most of his new tracks reach the Beatport charts ("Balloc1" composed with Carlo Lio, "All I Want" on Coyu's label Suara, "Entreat" on Great Stuff, "Don't Fret remix" for Kruse & Nuernberg, Alex Dolby "Younde" remix on Carlo Lio's label Rawthentic).
With more hot tracks on the horizon in 2011 (for labels including Barraca, Hi Freaks, Suara, Amam, Neurotraxx, Dame Music, Time Has Changed…), the beautiful adventure of Timid Boy continues…