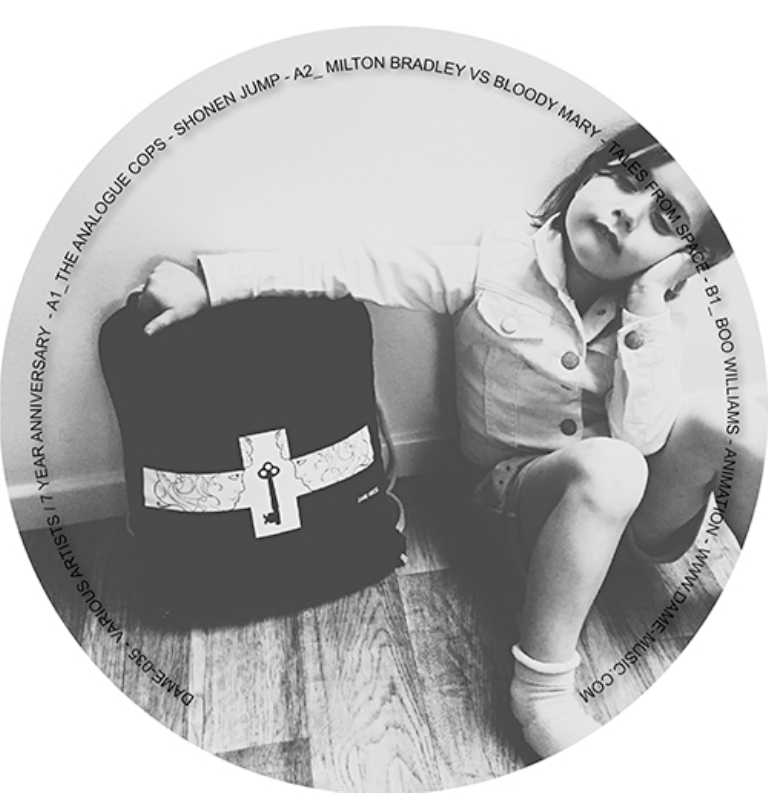 Description :
The 7 Year Anniversary EP! Dame-Music is proud to present its 35th release, which also marks the special occasion of their 7th birthday.
To celebrate, Bloody Mary has invited friends both new and old to the label for this various artists release. For the label's 35th release, Bloody Mary welcomes two new artists, The Analogue Cops and Milton Bradley, otherwise known by his alias Alien Rain. As well as this, she has invited label friend Boo Williams back to Dame-Music once again.
The Analogue Cops present their track Shonen Jump on the A-Side alongside Milton Bradley vs Bloody Mary's collaboration track Tales from Space. The B-Side sees Boo Williams deliver a full side with his track Animation.
Over the past 7 years, Dame-Music has shaped its identity by continuously releasing a distinct blend of techno and house music. Run by Bloody Mary herself, the label defines its love for raw & analogue sounds by working closely with friends and artists who share the same musical state of mind.