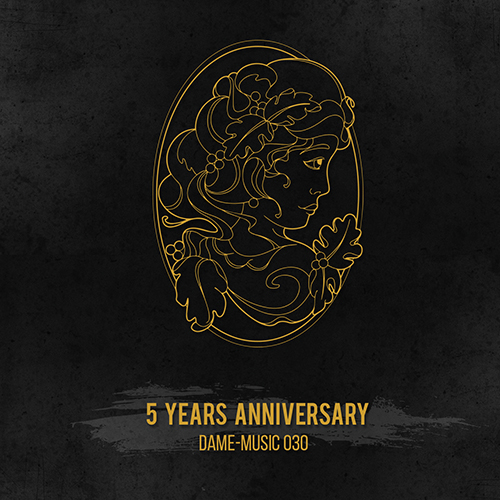 Description :
Dame-Music is proud to present its 30th release; The  Five Years Anniversary compilation! To celebrate  Dame-Music's fifth birthday the label has gathered family and friends around an explosive collection of various artists.
Over the last five years  Dame-Music has successfully built its identity around quality music and talented artists growing stronger and wiser year after year. Co-ordinated by  Bloody Mary herself, the label has recreated a familiar environment by making close bonds with the artists involved. Betting on quality over quantity;  Dame-Music prides itself on individuals that share the same love and passion for music to deliver the best for its audience.
As an image of the  Dame-Music state of mind, the  Five Years Anniversary compilation reaffirms the label motto including of course, the label owner  Bloody Mary, family members Anaxander, The Jaydes, Sierra Sam with partner in crime  Pascal Hetzel and legendary Boo Williams. The team is sided by friends  Gerome Sportelli, Anthony Constans, Kate Simko and Derek Plaslaiko.
Dame-Music is celebrating half a decade of love and passion!